Posted on
By Accessibility Medical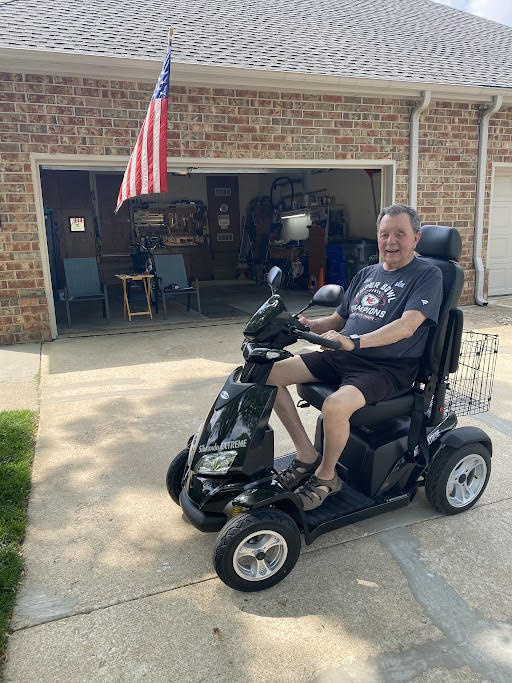 Accessibility Medical is excited to now be able to offer MERITS products as an authorized MERITS dealer! MERITS is a global medical equipment brand that makes scooters, power wheelchairs, hospital bed, and more!
MERITS offers a wide range of mobility products within their product line, including the Silverado Extreme 4-Wheel Full Suspension Electric Scooter as shown in the photo.  Products like the Silverado Extreme can help provide increased independence for those who have mobility limitations and need a quality, consumer-focused solution.  With a modern design and plenty of power, the Silverado Extreme is proof that people with mobility limitations don't have to settle for average equipment when choosing their means of mobility.  Clark (pictured with his new scooter) will now enjoy a new found freedom with his new MERITS scooter. 
If you have an interest in purchasing a Silverado Extreme scooter, simply follow this link (https://www.accessibilitymedical.org/merits-silverado-extreme-s941l-heavy-duty-4-wheel.html) or give us a call at 1-866-201-3829.  Don't see a particular MERITS product on our website?  Give us a call and we will be happy to answer any questions you may have about their full line of products.